Access Framingham Welcomes a New Team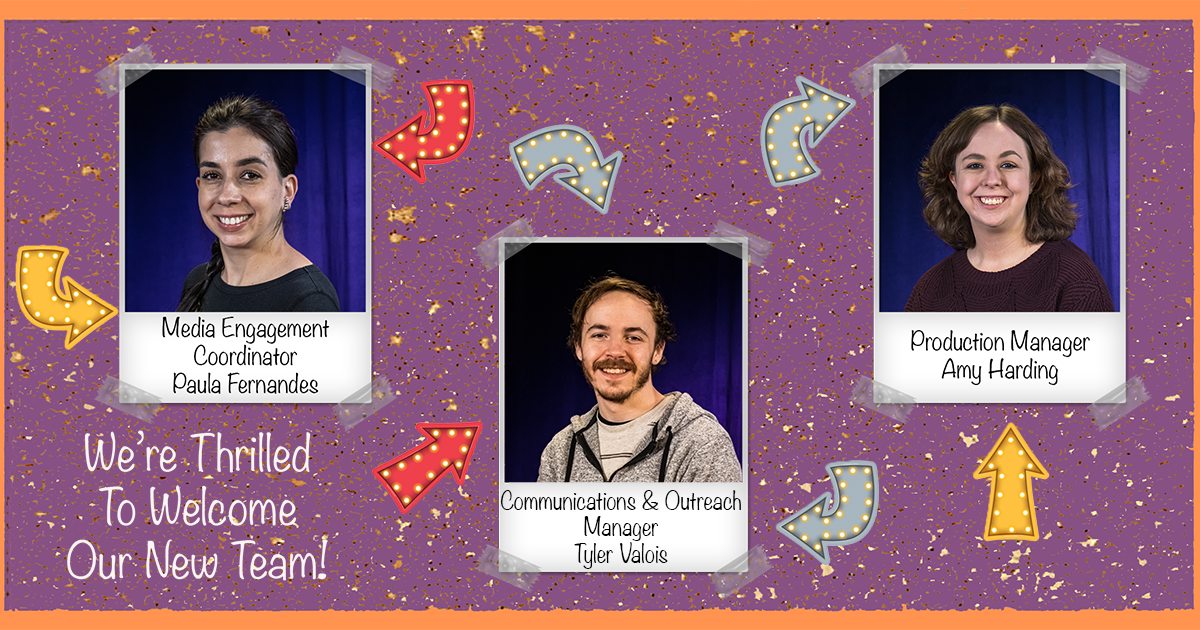 Access Framingham is excited to announce they have brought in 3 inspired individuals to fulfill newly created roles within the organization.
AFTV is excited for the chance to revitalize the organization as they proudly welcome a talented new team.
Paula Fernandes
Paula Fernades will be Access Framingham's Media & Community Engagement Coordinator. One of the organization's goals is to make public resources easily accessible to the community members and give them a simple way to access those resources, and her years of experience in organizing and promoting local events in Somerville will aid her as she brings her talents to Framingham. Paula explained, "I am passionate about people and causes, I want to be an important part of the connection between the two by bringing ideas to life and giving voice to our community,"
Paula has experience from around the world. She is from São Paulo, Brazil, and holds certifications in Brazil, Europe, and the USA. Being multilingual will be vital to Paula's role at Access Framingham as she explains, "I will be able to reach the maximum number of people in our community. So they will all be able to enjoy the benefits we offer. I want to be the bridge to connect our communities."
Tyler Valois
Also coming into a new position for the organization, Access Framingham looks forward to welcoming Tyler Valois as its first ever Communications & Outreach Manager. His goal is to bridge the gap between our organization and the public through engaging social media content and active community involvement. While he lives in Shirley, Massachusetts, he looks forward to making connections with local residents and exploring Framingham firsthand. "I've worked in Framingham before, and loved it! I'm excited to be able to help members create media and follow their passions," he explains. He studied Communications & Media Production at Wheelock College in Boston where he learned how to use digital skill sets such as video production to provide opportunities for education about media literacy and production to members of all ages.
Previously working with nonprofit organizations in both an outreach capacity, as well as being responsible for creative projects. He says, "I enjoy meeting new people and having conversations about media literacy and production. The collaborative nature of media production is what drove me to this position. I have the opportunity to provide access to resources that would not normally be accessible to the public and collaborate with the community on projects".
Amy Harding
Access Framingham has also combined the previous roles of Production Coordinator and Studio Operations Coordinator into their new Production Manager role which will be fulfilled by Amy Harding. Having been part of the Framingham community for 5 years, Amy is excited to join the organization and give back to the city she lives in. And with 15 years of experience in media/television production, where she has covered several high profile events that included work with Gov Charlie Baker & Mayor Joseph Petty, she will truly be a great asset to the team. She explains, "My interest in video production was really fostered by public access television at a young age and I keep coming back to it. I started at a PEG station in Kansas, where I grew up, and have also been involved in other stations in Washington State and Massachusetts." Amy has previously done freelance work with Access Framingham. Amy has a Bachelor's degree from The Evergreen State College in Olympia, Washington. She has also worked for Quinsigamond Community College in Worcester as an Audiovisual Equipment Technician, as well as doing Video Production work for Natick's public access station, PEGasus. 
The Production Manager will oversee all the media productions taking place and will engage with the local community to help facilitate the exchange of ideas and information through traditional and new media. "Video production and interacting with the community is what motivates me," she comments, "I would like to help educate those interested in video production and encourage more diverse programming by and for the people of Framingham.
Revitalized Energy at Access Framingham
Access Framingham is more energized than ever before. With Jason Daniels heading the crew as the new Executive Director, the local access television stations are hoping to revitalize the communities interest in community made content and they are excited to see what you, the people, want to make. "I feel fortunate to have assembled this special team. These individuals bring their own talents as well as a shared commitment to the mission of connecting our community." he mentioned.
While the group may come from varied backgrounds, they are all connected through their passion for community and love of production. You'll be hearing more from AF Media in the coming year.